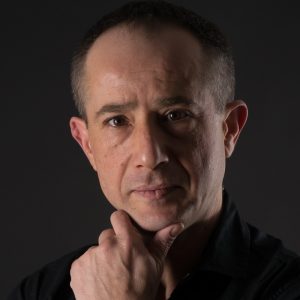 I am a psychotherapist, tango-teacher and a writer.
I do not believe that we are fully responsible for our lives. We are conditioned by our past, by circumstances and events we cannot control. But we can respond to challenges of life.
I do not believe that people come to psychotherapy just out of curiosity. They come from dissatisfaction and pain. But in therapy we can learn, accept and change a lot.
I do not believe in self-sufficiency. We are human and need proximity. We are dependent. But we can achieve some autonomy and stability, come to a state in which it will be interesting, fascinating and warm with ourselves.
I do not believe in adulthood and maturity, as the opposite of childhood. There are no adults. But I know that in therapy you can develop the ability to withstand uncertainty, to cope with challenges on your own, and to ask for and accept the help of others.
I do not believe in the opportunity to build ideal relationships by "working" on them. We ourselves are not perfect and live in an imperfect world. But we can work on ourselves and do a lot so that relations help us to grow, bring joy and warmth to us and the person next to us.
I do not believe in people without trauma and neuroses. Only them make us human.
I do not believe in reasoning and speculations. Behind any conviction, idea, even mathematical formula is an emotional need, feelings and sensations. But I know that we can understand a lot, and the understandable can become our reassurance and support.
I believe in the veracity of the body, its depth and wisdom.
I do not believe in "painful, expensive, without guarantees" therapy. The client brings pain with him. Sometimes therapy occurs by alleviating this pain. Sometimes laughter is more healing than tears.
Compared with higher education, studying the most important subject – yourself, does not take too much time and money.
And I do not believe that a sincere conversation, the only subject of which is the client, may be invaluable.
I do not believe that I can "heal" or change the client. But the client can do it himself if I am sincerely and fully present.
***
Specialization: body resources in the Gestalt approach, couples psychotherapy (Marguerite Spagnuolo Lobb), Bodymind Gestalt (Arye Bursztyn).
***
I work with clients from USA, Canada, Israel, European and other countries, with immigrants and nationals,  in Russian, Ukrainian, and the English languages. In person (Kiev, Ukraine) and online.
For individual therapy or couples therapy, please contact me:
Viber / Whatsapp / Telegram / Skype +380964475204.